Under the direction of the Library Board of Trustees and the Library Director, The Friends of the Lomira Library exists to support library activity and material needs which fall outside tax-payer funded operational expenses. The Friends group is a separate, not-for-profit entity which, among other things, sponsors programs, holds fund-raisers, and "shops" for fun things the library requests.
You may also email us:  nancymore@hotmail.com
Next Meeting:   Tuesday, May 7, 2019, at 6:30p.  Everyone is welcome!
Past Events:
History's Mysteries. Wednesday, April 3,  played to a full house.  Thanks to all who participated!
The 2018 Lights of Love window tree raised money to support library needs in 2019, while providing an opportunity for donors to remember loved ones, honor special events/people, or just send a holiday greeting.  Thanks to all who contributed!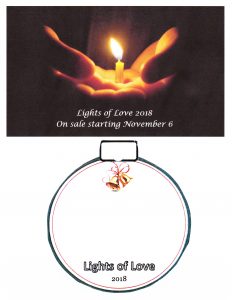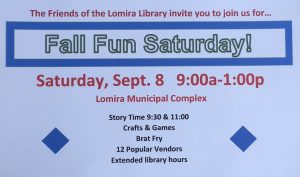 Fall Fun Saturday:  Thank you, Lomira, QuadGraphics volunteers, and our 12 fantastic vendors!  This event was a great success.
2017 Lights of Love Fundraiser : Thank you, Lomira! The Lights of Love fund-raiser was a great success. The Friends very much appreciate your donations.
2017 QuadGraphics Facility Tour: Friends members and their guests enjoyed a facility tour of QuadGraphics on October 4, 2017.  As with most things, there is always more to something than meets the eye, and behind-the-scenes looks such as these are always fascinating.  Thank you, Quad!  Please join us for our next Friends business meeting on Wednesday, October 11, at 6:30p at the library.  Under the leadership of our new Director, there are many exciting things going on at the library, and the Friends play a big part.  See you there!